Welcome to the Kleinert Foundation Weekly Reader! Each Monday, we deliver a variety of resources to help keep our community informed and engaged.
Articles, Blogs, & Reports
Podcasts
Philanthropy 360 Episode 15: Building New Tables, Part 1

"Errika Flood-Moultrie and Froswa Booker-Drew, Black female leaders in the local nonprofit sector, share a candid conversation about the need to make space for, amplify the voices of, and value Black women in philanthropic and nonprofit work. " Listen here.

The Good Office Podcast Episode Episode 16: How Can a Brand Show Up Authentically for Social Justice Issues

"This year has brought many societal issues to light, and many brands have responded by showing their support on social media and other marketing channels. But how do brands show that their support isn't simply virtue signaling or performative, but the real deal?

Tribe Alive is an ethical fashion brand that rapidly grew - from supporting 4 female makers in Honduras to sustainably employing 350 artists and partners in 5 different countries. With 85% of the world's garment workers being women, typically in unsafe conditions and poverty, Tribe Alive is dedicated to sustainability and social consciousness throughout their entire supply chain. Their employees work in safe and meaningful work environments, are given opportunities to grow, and are treated with dignity and respect.

Founder and CEO Carly Burson is driven by activism, social enterprise and impact consumerism as a medium to empower women. Today she shares how her company achieves this, plus her top 3 tips on authentically showing up for social justice issues as a brand leader or business owner." Listen here.
Upcoming Events
Texas Women's Foundation 35th Annual Luncheon

September 29, 2020 | 12:00 pm CST

"We invite you for a seat at our table for this virtual experience on September 29th at 12 PM CST where we will enjoy thoughtful dialogue and how to take action we need to Build a Better Texas for All! Your participation is an investment in the economic security and leadership potential of women and girls, and an investment in the economic stability and future of Texas." Learn more here.

Wed, Oct 28, 2020, 11:00 AM -Sat, Oct 31, 2020, 12:00 PM
"Building systems that are equitable for women and people of color expands prosperity for everyone. The opportunities for human-centered design, innovation and impact that will take us there are unprecedented. But even as there are growing reasons to hope, we must commit to reform through principles, policies, and practices that level the playing field and create opportunity. bigBANG! 2020 will lift up rightful disruption and its methods to dismantle injustice and intentionally rework and rebuild systems that provide equal opportunity for all people to participate with dignity in the economic life of our society." Learn more here.
From Dallas Doing good
A New Home for Austin Street Center and the Community It Serves By: Mary Martin

"If you stand at the entrance of the Austin Street chapel, with its bell house and Spanish tile roof, and look out across the street, you will see the future home of the Austin Street Center for Community Engagement. This brand new, 60,000 square foot campus will not only provide the much needed space for Dallasites who are making the transition from homelessness to permanent housing, but will also create space for expanded holistic programs like medical respite care, mental health care, and personalized case management for job and housing assistance. With just $3 million left to raise in order to meet their $15 million capital campaign goal, the Austin Street team is planning a groundbreaking at the end of 2020, and to open brand new doors at the end of 2021." Read more here.
From The Liberty Line Newsletter
Concerns over apps leading to human trafficking By: News 4 Nashville, Rebecca Cardenas

"By now, you're familiar with Instagram, Snapchat, and Tik Tok. Every social media app comes with its own risks, but many of the ones that pose the greatest danger to your children, you've likely never heard of.

"Probably just lesser known to older folks," Margie Quin explained. She's the CEO of End Slavery Tennessee, a 26-year law enforcement veteran, and the mother to a 14-year-old. "If you won't let your kids go out and play on Interstate-40 or Interstate-65 in rush hour, you shouldn't let them play on the internet either," she said." Read more here.
September Book of the Month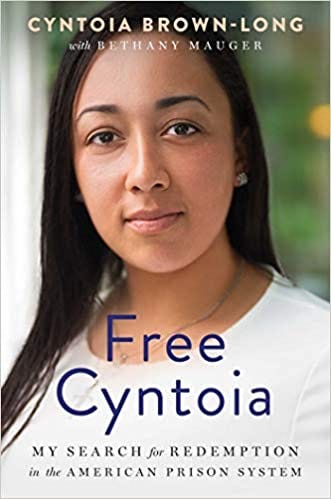 "In her own words, Cyntoia Brown shares the riveting and redemptive story of how she changed her life for the better while in prison, finding hope through faith after a traumatic adolescence of drug addiction, rape, and sex trafficking led to a murder conviction.
Cyntoia Brown was sentenced to life in prison for a murder she committed at the age of sixteen. Her case became national news when celebrities and activists made the hashtag #FreeCyntoia go viral in 2017. She was granted full clemency after having served fifteen years, walking out a free woman on August 7, 2019. This is her story, in her own words." Purchase a book here.
September Product of the Month
The Worthy Co. - Londyn Earring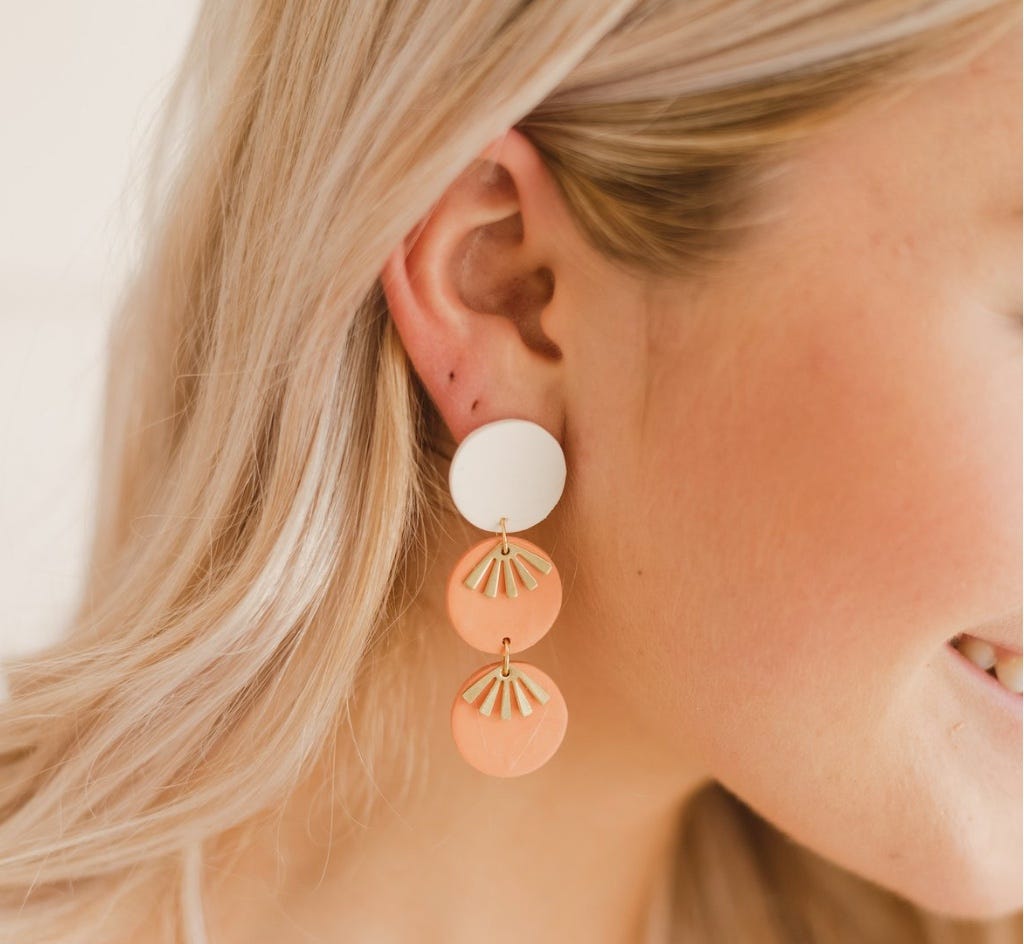 These earrings were handmade by women survivors of trafficking in Fort Worth, TX and 100% of every purchase employs and empowers them. To purchase a pair, visit The Worthy Co.


By: Hannah Rabalais, Program Officer