Welcome to the Kleinert Foundation Weekly Reader! Each Monday, we deliver a variety of resources to help keep our community informed and engaged.
Articles, Blogs, & Reports
Podcasts
Philanthropy 360 Episode 13: From the Walker Case to the Whole Fruit

"Demetria McCain, president of the Inclusive Communities Project, talks about the need to think beyond diversity and charity to get to real racial inclusiveneess in the North Texas community. " Listen here.

The Good Office Podcast Episode 15: How to Successfully Craft a 'Do Good' Business Strategy

"Back in July (Episode 5), Jillian outlined the top 5 reasons giveback strategies fail and how business leaders can avoid making the same mistakes. This week's episode takes it one step further: how to successfully craft the strategy itself now that you've bypassed the pitfalls.

Remember, you don't have to choose between profit and impact when it comes to your business's giveback plan. It requires sufficient time and strategy, and it should capitalize on your unique offerings and strengths. If you're thoughtfully building a profitable, purpose-driven business and aligning it with this step-by-step process, you can make a positive – and sustainable – impact on your cause of choice.
" Listen here.
Upcoming Events
Austin Street Center's 20th Annual Humble Beginnings Luncheon

September 25, 2020 | 11:30 am CST

"Tony and Grammy Award-winning performer, Leslie Odom Jr. will take the stage as the keynote speaker at Austin Street Center's annual Humble Beginnings luncheon.

Best known for his breakout role as 'Aaron Burr' in the smash hit Broadway musical, Hamilton, Odom Jr. received a 2015 Drama Desk Award nomination and won the Tony Award for "Best Actor in a Musical" for his performance. He also won a Grammy Award as a principal soloist on the original cast recording. Odom Jr. was most recently seen on the big screen starring alongside Cynthia Erivo and Joe Alwyn in "Harriet", the story of Harriet Tubman's escape from slavery and transformation into one of America's greatest heroes responsible for freeing hundreds of slaves. This spring, he released a book – FAILING UP: HOW TO TAKE RISKS, AIM HIGHER, and NEVER STOP LEARNING. In 2018, Odom Jr. released "Mr" – his first album of original songs." Learn more here.

Texas Women's Foundation 35th Annual Luncheon

September 29, 2020 | 12:00 pm CST

"We invite you for a seat at our table for this virtual experience on September 29th at 12 PM CST where we will enjoy thoughtful dialogue and how to take action we need to Build a Better Texas for All! Your participation is an investment in the economic security and leadership potential of women and girls, and an investment in the economic stability and future of Texas." Learn more here.

Wed, Oct 28, 2020, 11:00 AM -Sat, Oct 31, 2020, 12:00 PM
"Building systems that are equitable for women and people of color expands prosperity for everyone. The opportunities for human-centered design, innovation and impact that will take us there are unprecedented. But even as there are growing reasons to hope, we must commit to reform through principles, policies, and practices that level the playing field and create opportunity. bigBANG! 2020 will lift up rightful disruption and its methods to dismantle injustice and intentionally rework and rebuild systems that provide equal opportunity for all people to participate with dignity in the economic life of our society." Learn more here.
From Dallas Doing good
Martha Doleshal: Combating Food Insecurity at Pleasant Grove Food Pantry By: Misty Jackson-Miller

"Every Tuesday, a long line of cars wraps around the Pleasant Grove Food Pantry with trunks popped and families hoping to pick up enough food for the week. Despite the heat, volunteers load each car with pre-packed boxes and seasonal produce from the North Texas Food Bank and a neighborhood community garden—enough food for each member of the family, no matter how big the household. In a neighborhood where large families are common, the economic downturn due the pandemic has hit this community hard. "It's one thing to see the long lines on the news," says Martha Doleshal, "It's another thing to experience it."

Martha is the president of the Pleasant Grove Food Pantry. She also served as a member of the steering committee which led to the pantry's formation in 2010. For Martha, coordinating volunteers and managing the logistics of regular food distribution is a calling deeply rooted in her family's legacy of community service. Her maternal grandmother, she says, is her inspiration. "She was always giving—she made sure that everyone had enough food to eat."" Read more here.
From The Liberty Line Newsletter
Some Texas Health Care Workers Now Must Learn to Spot Human Trafficking By: Reform Austin, Isobella Harkrider

"A Texas law that aims to train health care workers to spot human trafficking goes into effect this week.

The new law requires people in 10 health-related professions regulated by the state to be trained to identify human trafficking survivors. The new requirement affects license applications and renewals.

This training provided by the Texas Health and Human Services Commission is for health care providers such as dietitians, massage therapists, midwives, athletic trainers and more.

House Bill 2059, authored by Rep. César Blanco (D-El Paso) was passed during the 2019 legislative session "I filed this bill, and I'm glad we got it passed because heath care providers are in a unique position to identify victims of human trafficking. H.B. 2059 is the first step in ensuring that health care professionals are knowledgeable of the signs that a patient is being trafficked and are adequately prepared to report such cases to help in our fight against human trafficking in Texas," Blanco wrote in an email on Wednesday. "With more trained eyes and ears, it is my hope we can save victims from their exploitation and make our communities safer."" Read more here.
September Book of the Month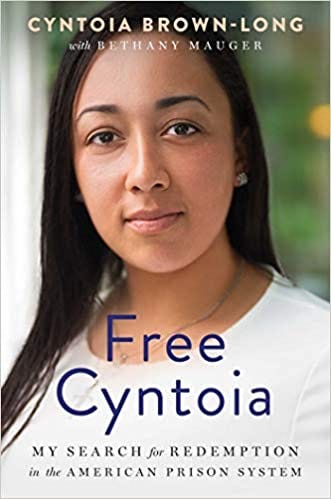 "In her own words, Cyntoia Brown shares the riveting and redemptive story of how she changed her life for the better while in prison, finding hope through faith after a traumatic adolescence of drug addiction, rape, and sex trafficking led to a murder conviction.
Cyntoia Brown was sentenced to life in prison for a murder she committed at the age of sixteen. Her case became national news when celebrities and activists made the hashtag #FreeCyntoia go viral in 2017. She was granted full clemency after having served fifteen years, walking out a free woman on August 7, 2019. This is her story, in her own words." Purchase a book here.
September Product of the Month
The Worthy Co. - Londyn Earring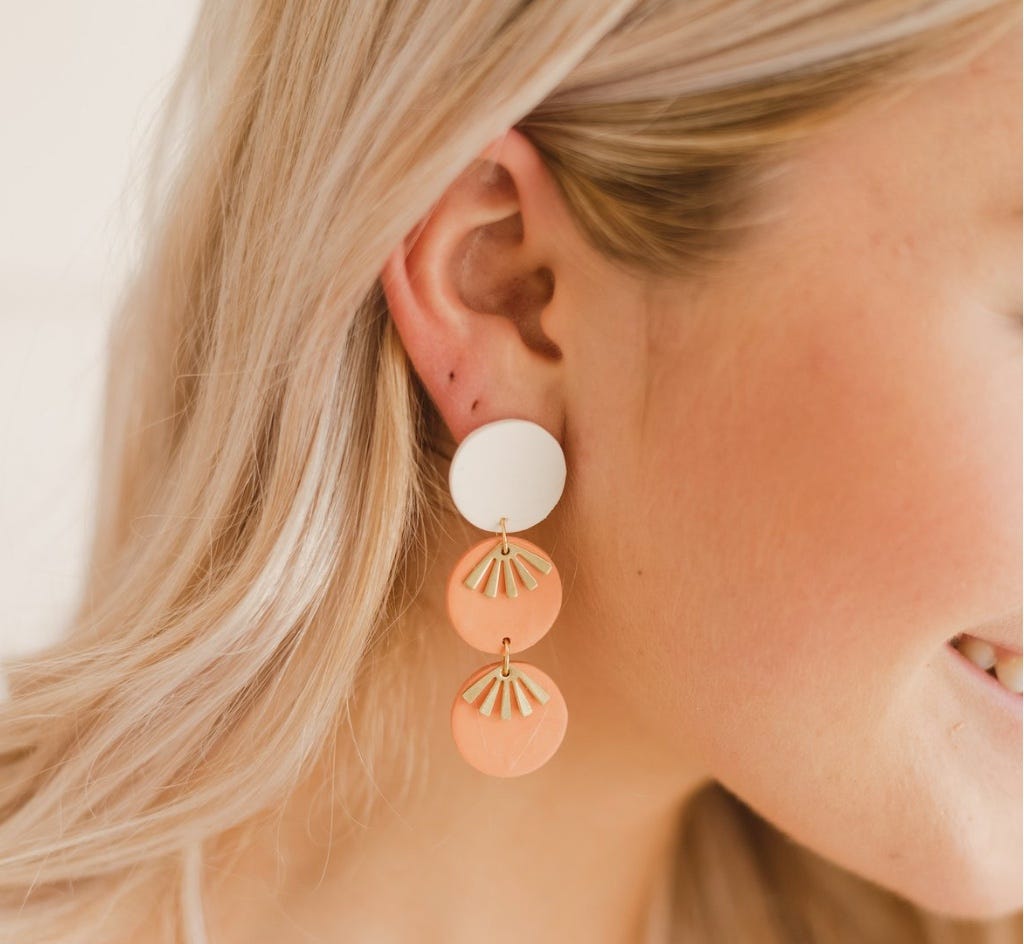 These earrings were handmade by women survivors of trafficking in Fort Worth, TX and 100% of every purchase employs and empowers them. To purchase a pair, visit The Worthy Co.


By: Hannah Rabalais, Program Officer